About Macaloo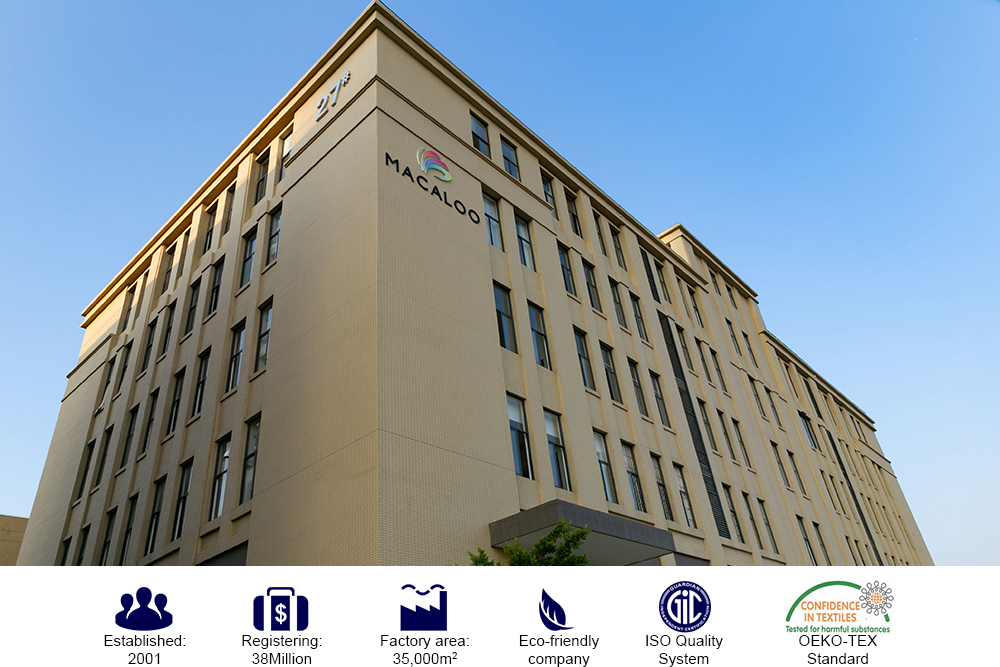 Macaloo textile was found in 2001 as a knitting factory. Registering with HKD 38 million. So far factory (including R&D, Dying workshop, Printing workshop, QC, Marketing, lab, warehouse ,etc) more than35,000㎡. Achieved many quality standard awards such as ISO quality system certifications, International European standard, OEKO-TEX standard100, CPSIA etc. Our fabrics product quality belong to advance level in the textile industry. Long turn cooperated with about 120 famous brand and some luxury brand.

We built our Foreign trade team since 2010. Providing high-end custom digital print fabrics and solid knit fabrics to foreign markets, like Canada, Europe, Australia, USA, Japan and several other countries.

Digital print factory founded in 2013, by a group of entrepreneurs and returned over-seas Chinese with 20 years experience and dedicated to digital technologies. We have upgraded our printing machines and inks with eco-certified which are imported from Europe. We providing a digital printed fabrics that comes in bright color, smooth, soft hand-feel features. And built up a energy conservation and emission reduction system to protect the environment from pollution.

In 2015, we built our garment team to provide one- stop services for customers form knitting , dyeing, printing to apparel. Our sample designer has rich experience in children's wear sample making who can meet the change of markets and the fashion treads.
Located in industrial zone

Sales department

Meeting room
Macaloo has modernized standard workshops and prviding a clear, innocuity and safe working enviroment for workers.
We're keeping a close relationship with our staff make sure they are ethically treated and paid.
Digital Print Workshop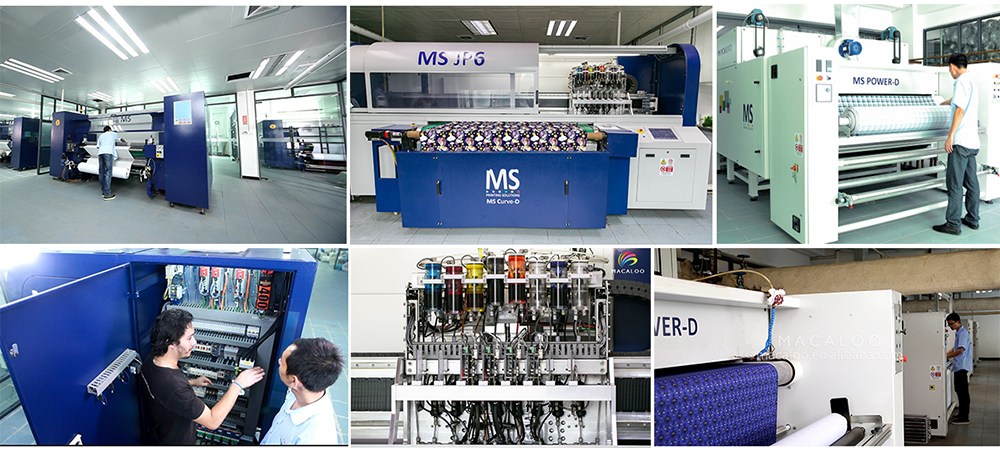 Dyeing & Finishing Workshop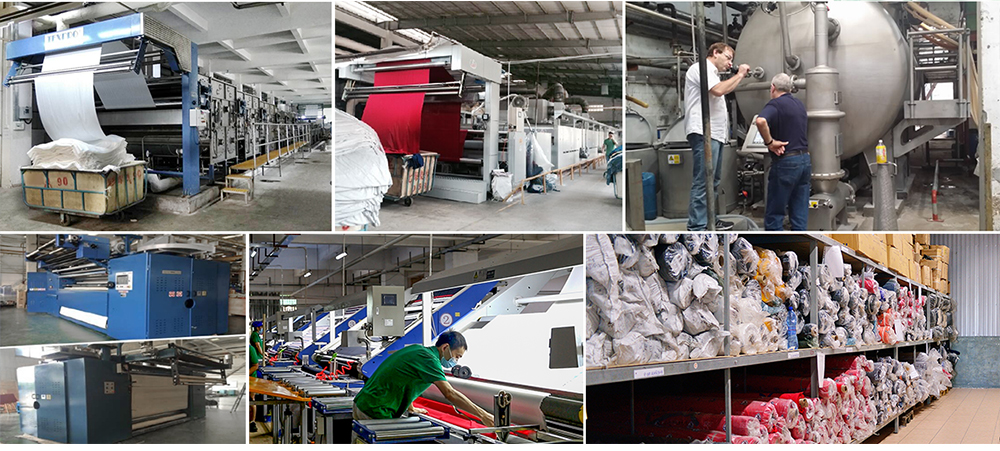 Sewing workshop