Quick Details
Thread Type:
32S combed organic cotton
Pilling Resistance:
4 grade
Weight:
230gsm
Fabric Content:
90%cotton
Color fastness:
Grade 4-5
Width:
165cm/168cm
Supply Type:
Custom order
Bursting strength:
300N
Brand:
Macaloo (OEM)
Stretch:
≥50% horizontal stretch;
≥50%vertical stretch
Place of origin:
Guangdong,China(Mainland)
Sample:
1yard or A4
---

Eco-friendly Digital Printing
Developing sustainable technologies is our responsibility towards future generations. Macaloo using Eco-friendly digital printers and imported certificated inks which can saving in terms of colors( up to 35% saving), water(up to 60% saving), electricity(up to 30% saving) and time if compared to the conventional rotary printers.

60%

water consumption

30%

Imapct on energy

35%

colors saving

GOTS

inks certification
---

We're different
1- About base fabric
We choose Austrialia cotton to knit the fabric to make the fabric less yarn hairness, stronger bursting strenght for good durability,
and more pure and clearer texture, improve the glossiness of fabric.
Our base fabric have much better rebound force than in the market.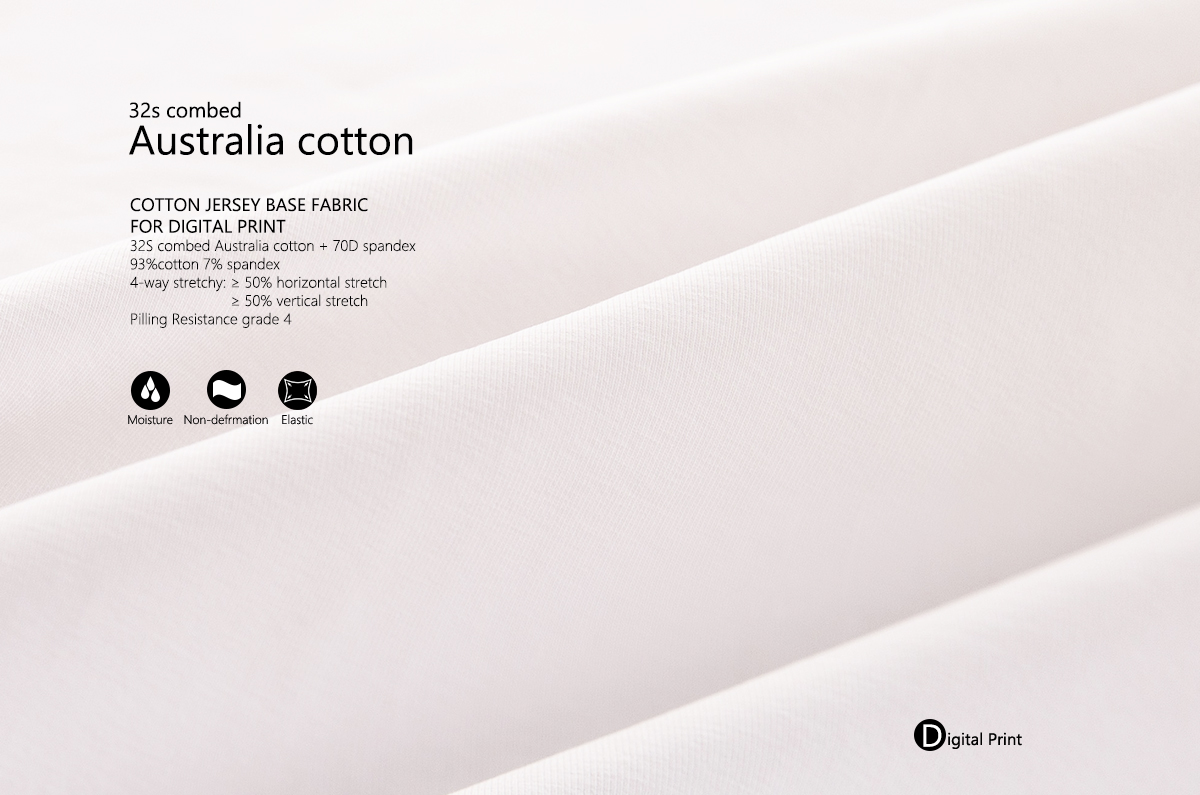 2- About colors
Our printing fabric infinitesimally close to the design graphic.
Our color modulate technicist has more than 12 years exprience in digital print madulation and long-term service for some famous brands.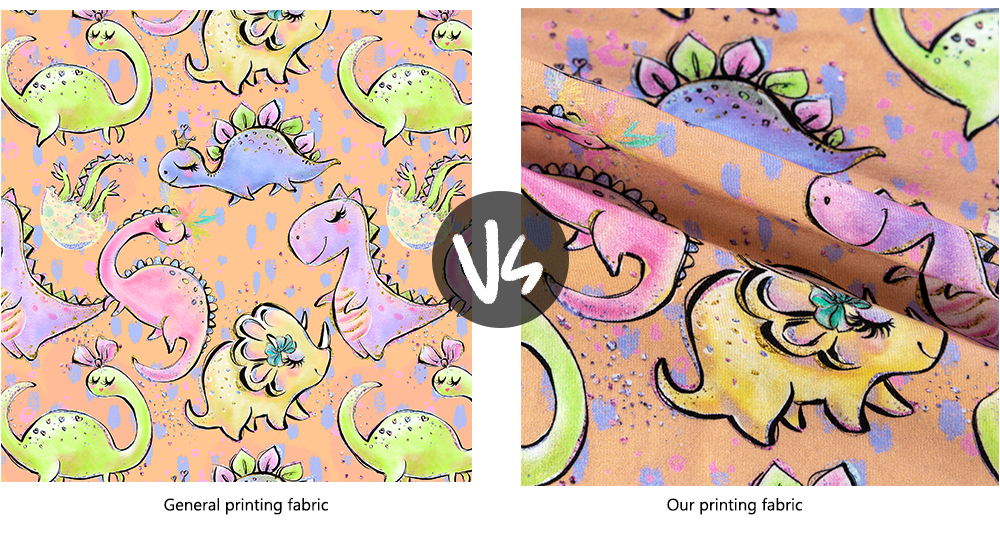 3- About details
Cleaner texture and inks diffused into the fibers so our printing fabric better in details.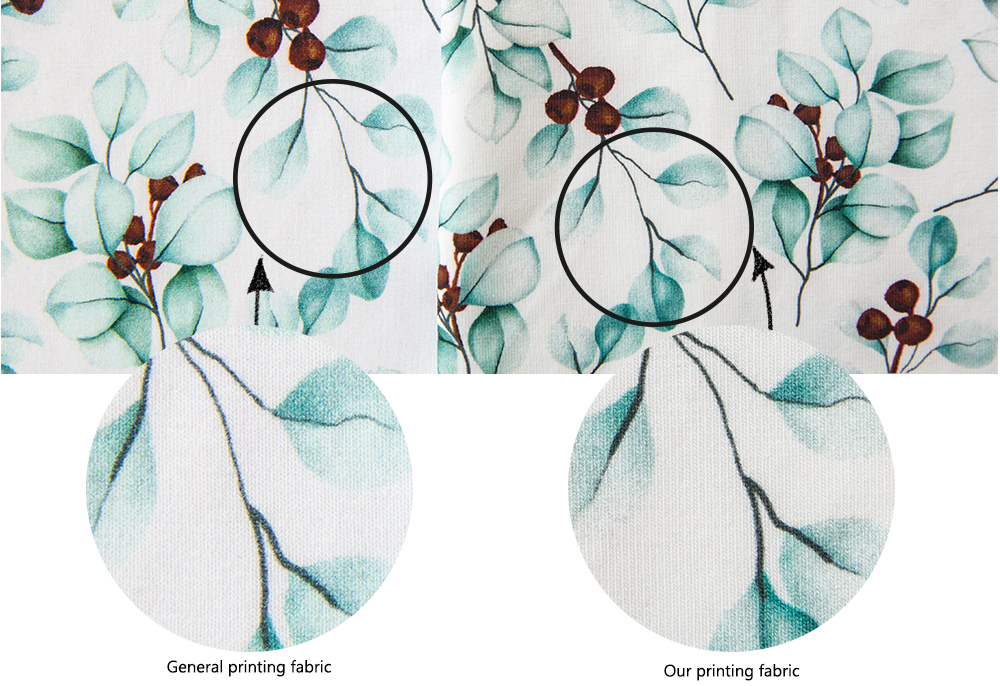 4-Gradient colors
We printed for many textile designers who are very care about the gradient effects and get their favor as our printing fabric can keep the most of gradient details .
Our colors are more harmonious and looks like high- fashion tune.
Original design graphic ↓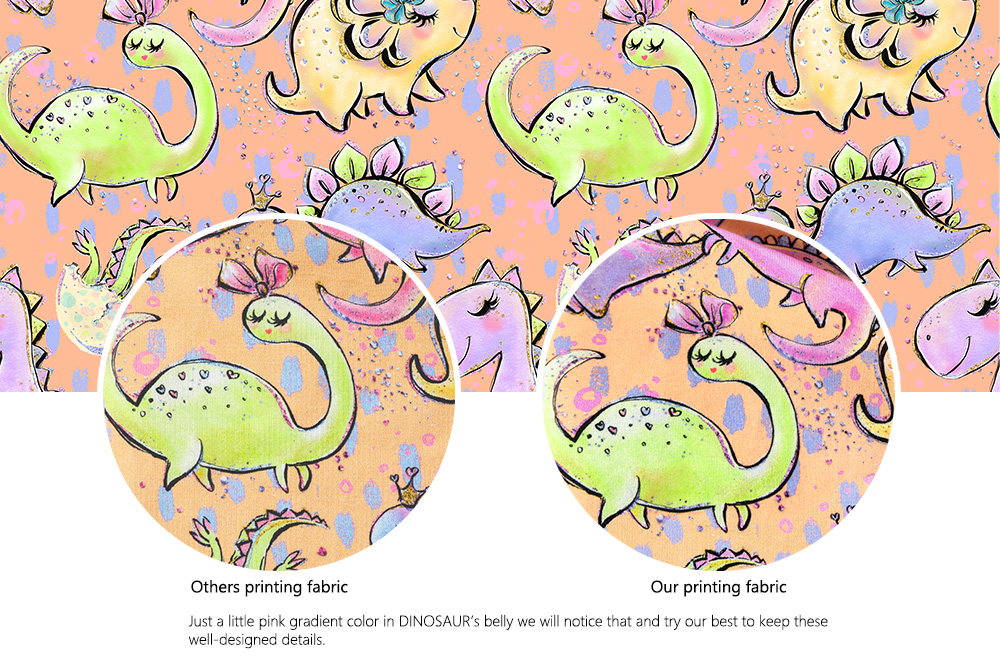 5-Sencetive colors
We developed out printing craft and improve machines in order to make the printings brighter , more beautiful, less white spots and hairy.
Even sencetive color we can make it better than others.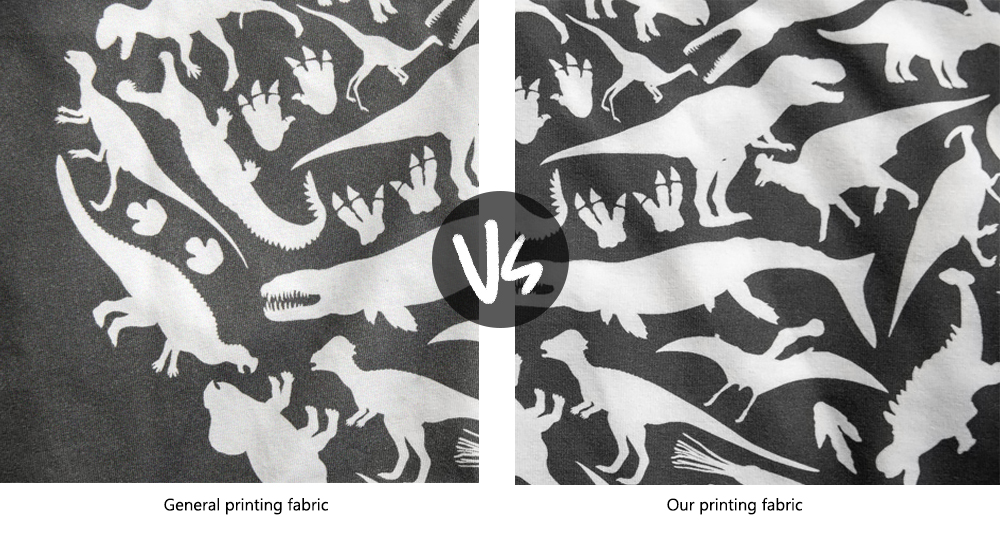 Great Fastness
Our fabric passed fastness test, below are testing result.
Skin-friendly Fabric
Our fabric also passed the safty testing. All of our fabric are perfect for babies and kids garment making.
PH Value
Using KCL solution as the extracting solution.

---


Result: 4.6
Remark:4.0~7.5
Formaldehyde Content (Unit: mg/kg)
Water extraction method,lower limit of quantitation:20mg/kg.

---

Result: N.D.
Remark:N.D.= Not Detectable,Less than 20 mg/kg
Azo Colourants(Unit: mg/kg)
Use GC/MSD method,limit of detection :5mg/kg

---

Result: N.D.
Remark: N.D.=Not Detectable,Less than the method detection limit.
Reliable Supplier
Macaloo has more than 20 years exprience about knitting fabric and over 8 years in natural fiber digital print producing.
Besides, our fabric sold to abroad since 2010, our main market is for those high-end inche brand in Europe, the USA, Canada, Australia etc.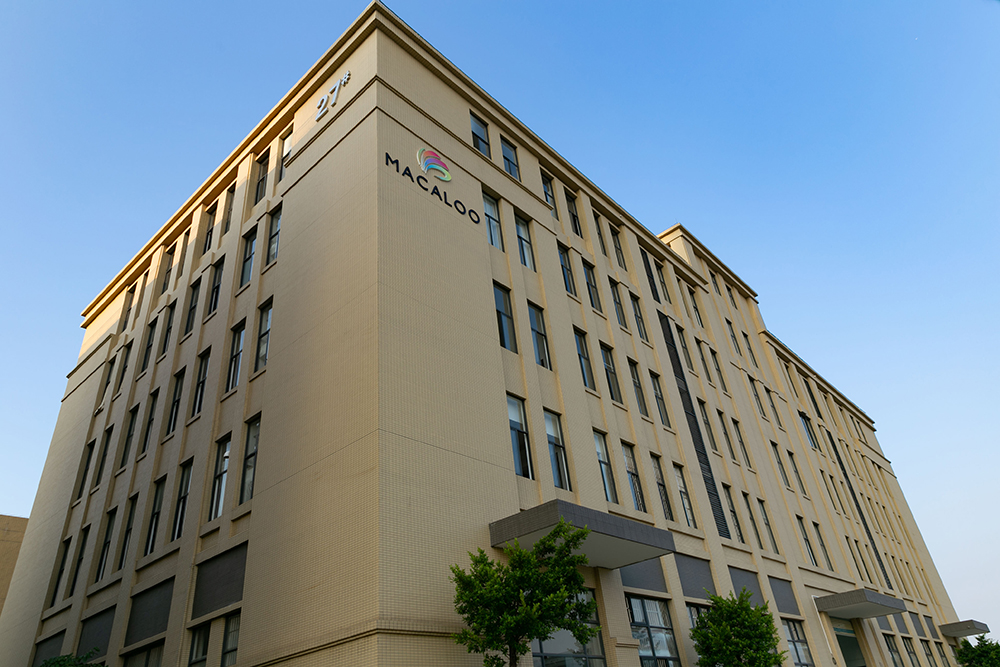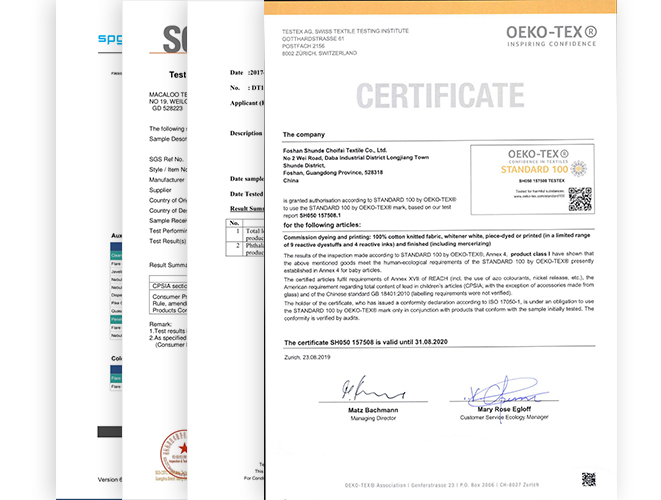 ---
Description of Cotton Lycra
---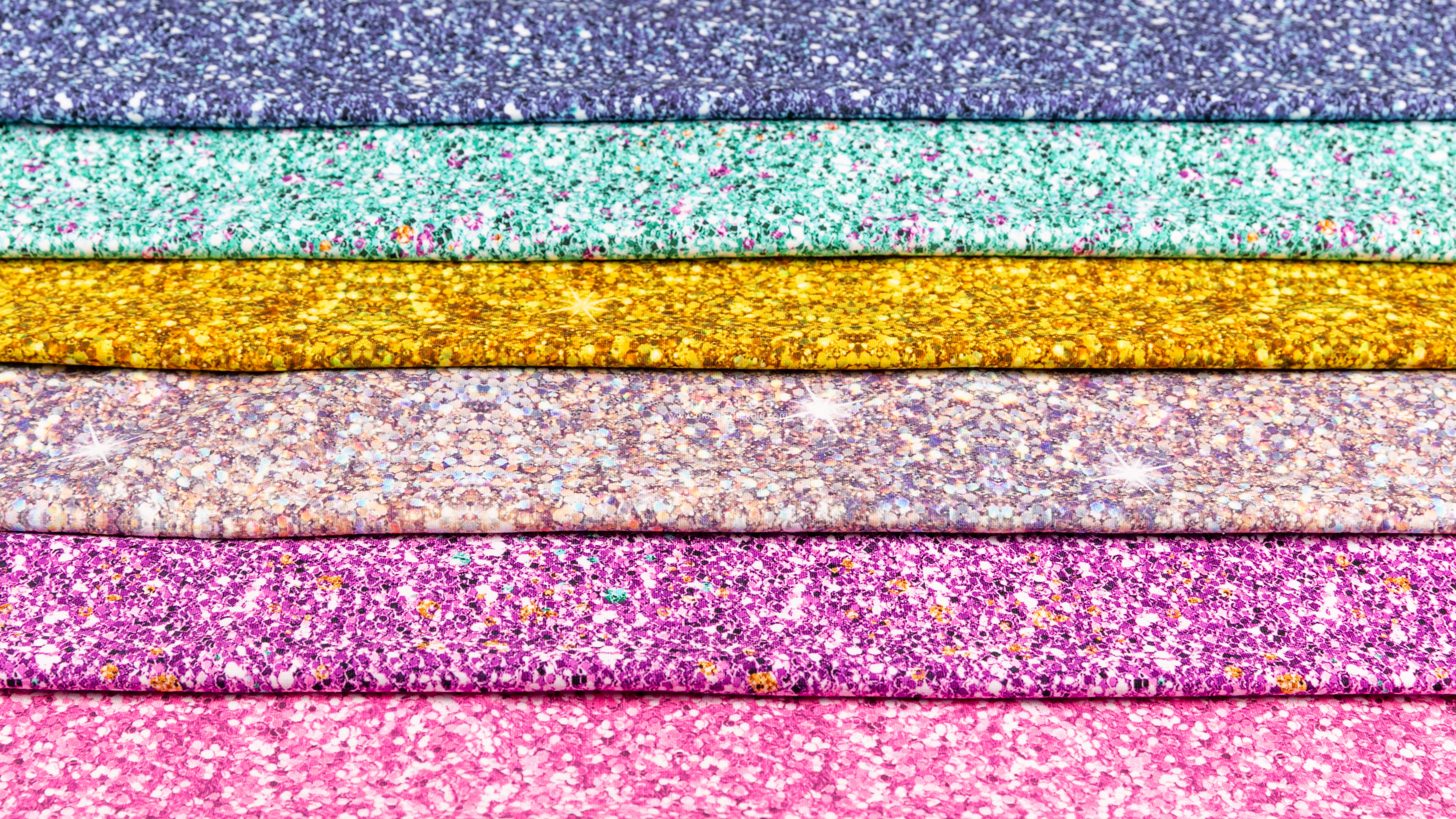 Macaloo digital fabric printing cotton spandex fabric
- Pattern: lavender glitter, customized is available
- Features: Knit fabric is made from only one set of yarns,running in same direction,creates ridges in the resulting fabric and spandex makes high stretch.
Digital print cotton spandex fabric is amazing soft, comfortable, pliable, skin friendly, vibrant color, no color aberration, high color fastness.
- Applications: Garment, baby clothes, kids wear, t shirt, sweatshirt, tops, shorts and so on.
-We have 210gsm, 230gsm, 250gsm and 150cm, 160cm for you to choose.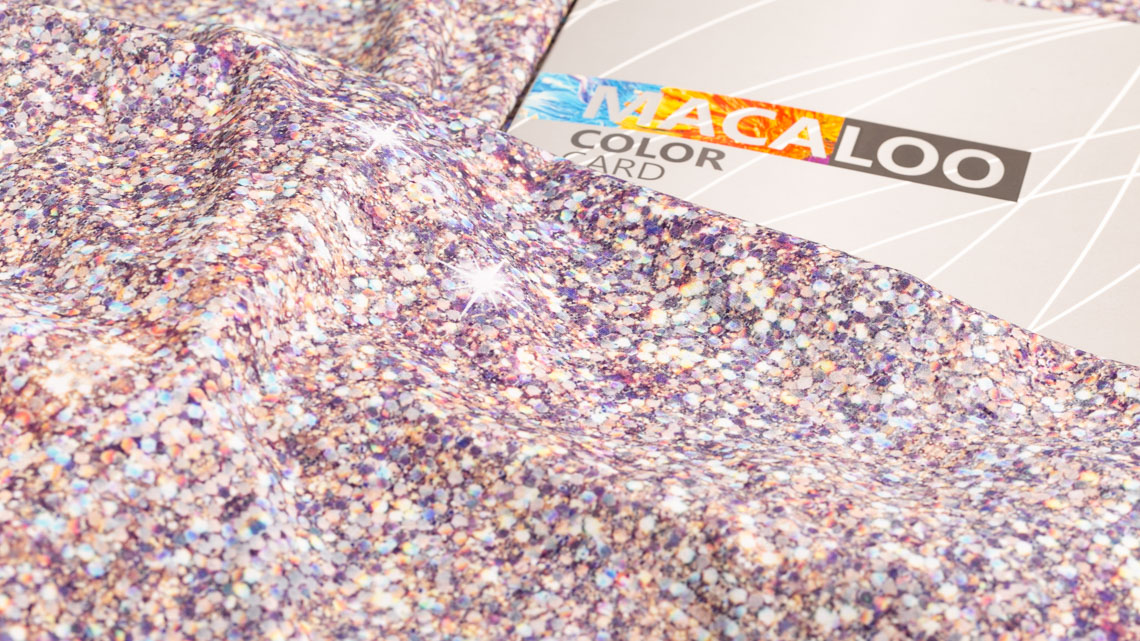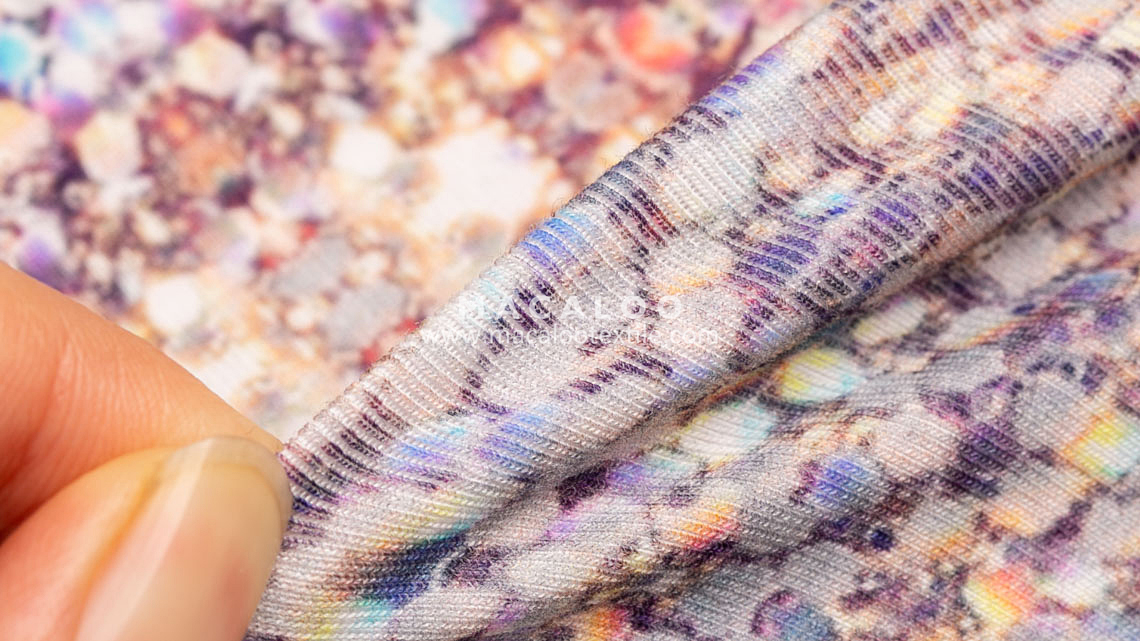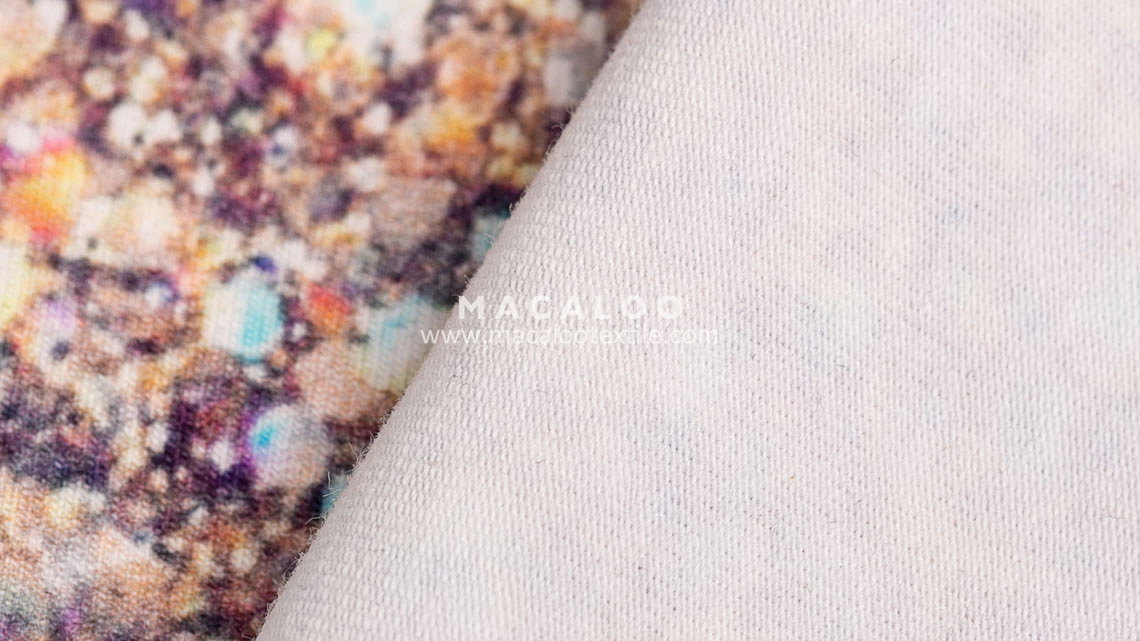 Detail Images
---
| | | |
| --- | --- | --- |
| | | |
| Front | | Reverse |