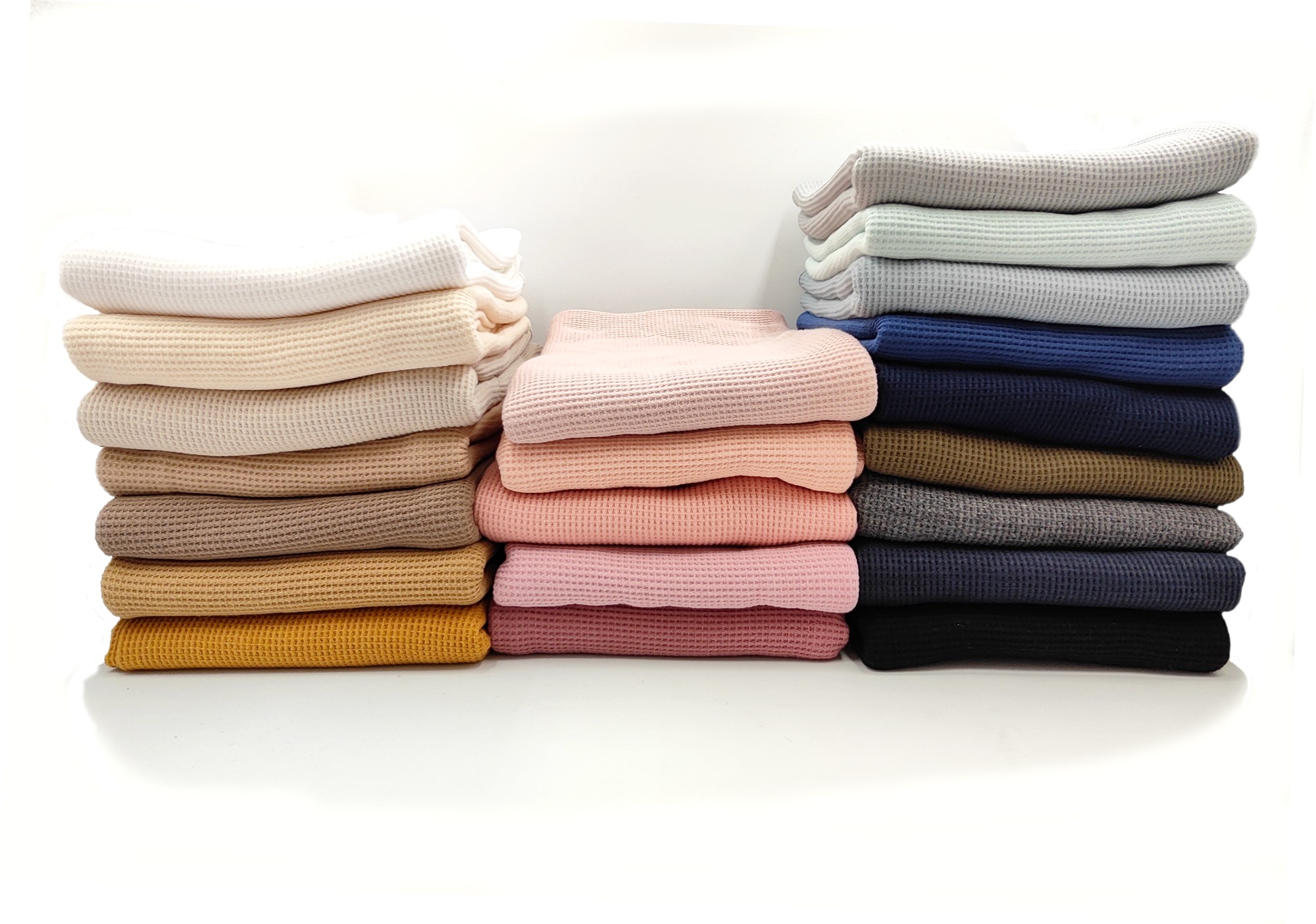 Cotton Jersey Series:
95% cotton 5% spandex from 190gsm to 280gsm, more than 200 colors in stock
100% cotton 130gsm, 160gsm, more than 200 colors in stock
Heather colors 95% cotton 5% spandex from 190gsm, 35 colors in stock

French terry Series:
95% cotton 5% spandex 250gsm, 320gsm, more than 100 colors in stock
100% cotton from 200gsm to 260gsm, more than 100 colors in stock

Cotton Woven Series:
100% cotton 145gsm, more than 120 colors in stock
97% cotton 35% spandex 180gsm
Canvas 100%cotton 230gsm, 45 colors in stock
Double gauze 100% cotton 125gsm, more than 40 colors in stock

Linen/Cotton Series:
55% linen 45% viscose 170gsm, more than 30 colors in stock
55% linen 45% cotton 200gsm, 40 colors in stock
100% linen 149gsm, 160gsm,200gsm, more than 100 colors in stock

Bamboo Jersey Series:
40S 97%bamboo 7% spandex 240gsm more than 30 colors in stock
40S 95%bamboo 5% spandex 190gsm & 150gsm more than 50 colors in stock

Modal Jersey Series:
93% modal 7% spandex 190gsm more than 18 colors in stock
92% modal&cotton 8% spandex 170gsm more than 28 colors in stock
93% micro modal 7% spandex 170gsm more than 31 colors in stock
95% modal 5% spandex 170gsm more than 35 colors in stock
93% modal&cotton 7% spandex 190gsm more than 43 colors in stock

Nylon Swim Series:
80% nylon 20% spandex 190gsm more than 90 colors in stock

Polyester Series:
Bird eye mesh/ Coolmax 100% polyester 135gsm, 150gsm
Embossed minky 100% polyester from 240gsm to 340gsm
Double island flannel 100% polyester 350gsm

Description of Waffle Knit Fabric
---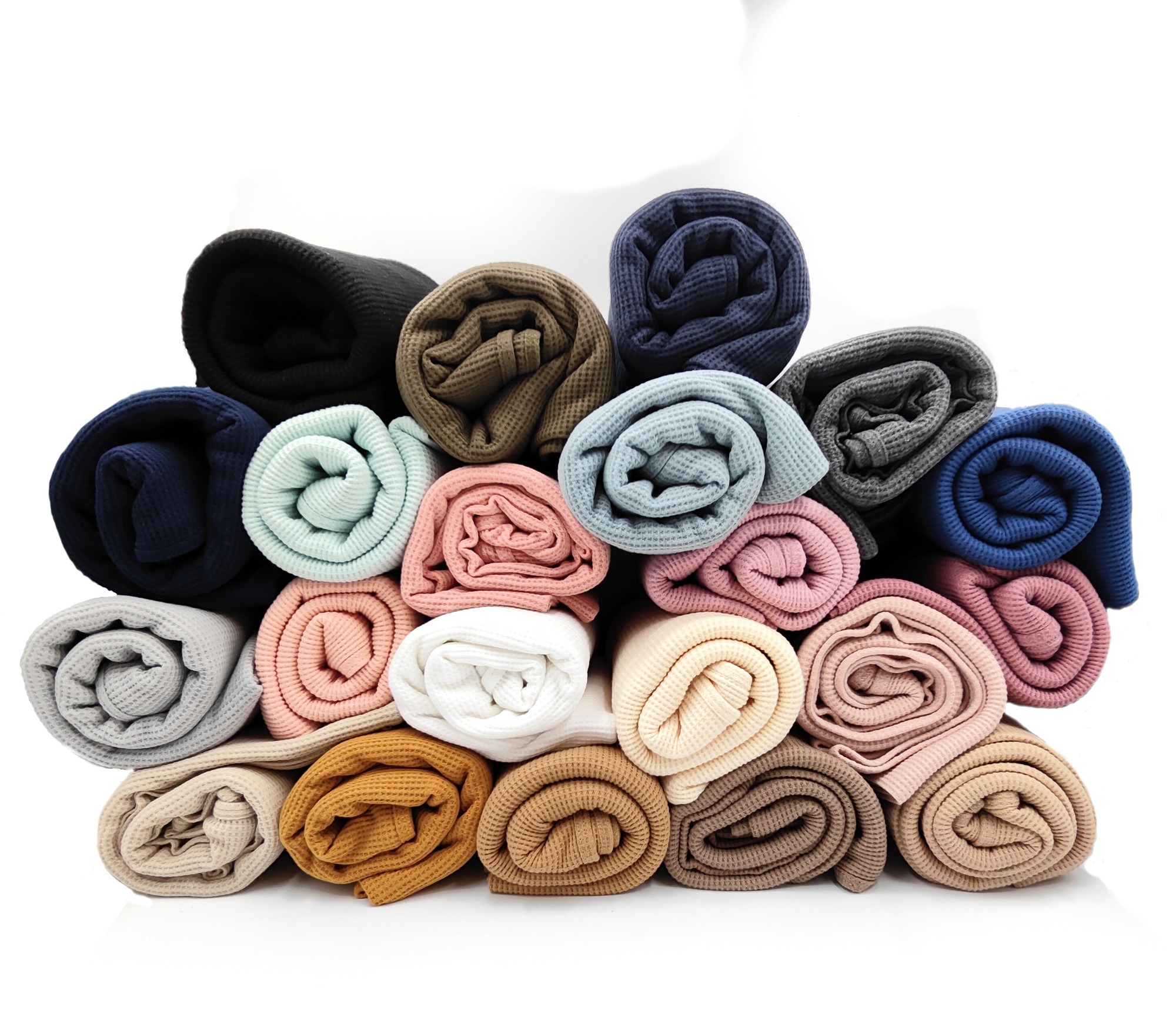 Stocklot 100% cotton waffle knit fabric
Multiple Color instock, please feel free to contact!
Use: Great for baby clothes, adult clothing such as T-shirts, baby nests, cuddly blankets and much more.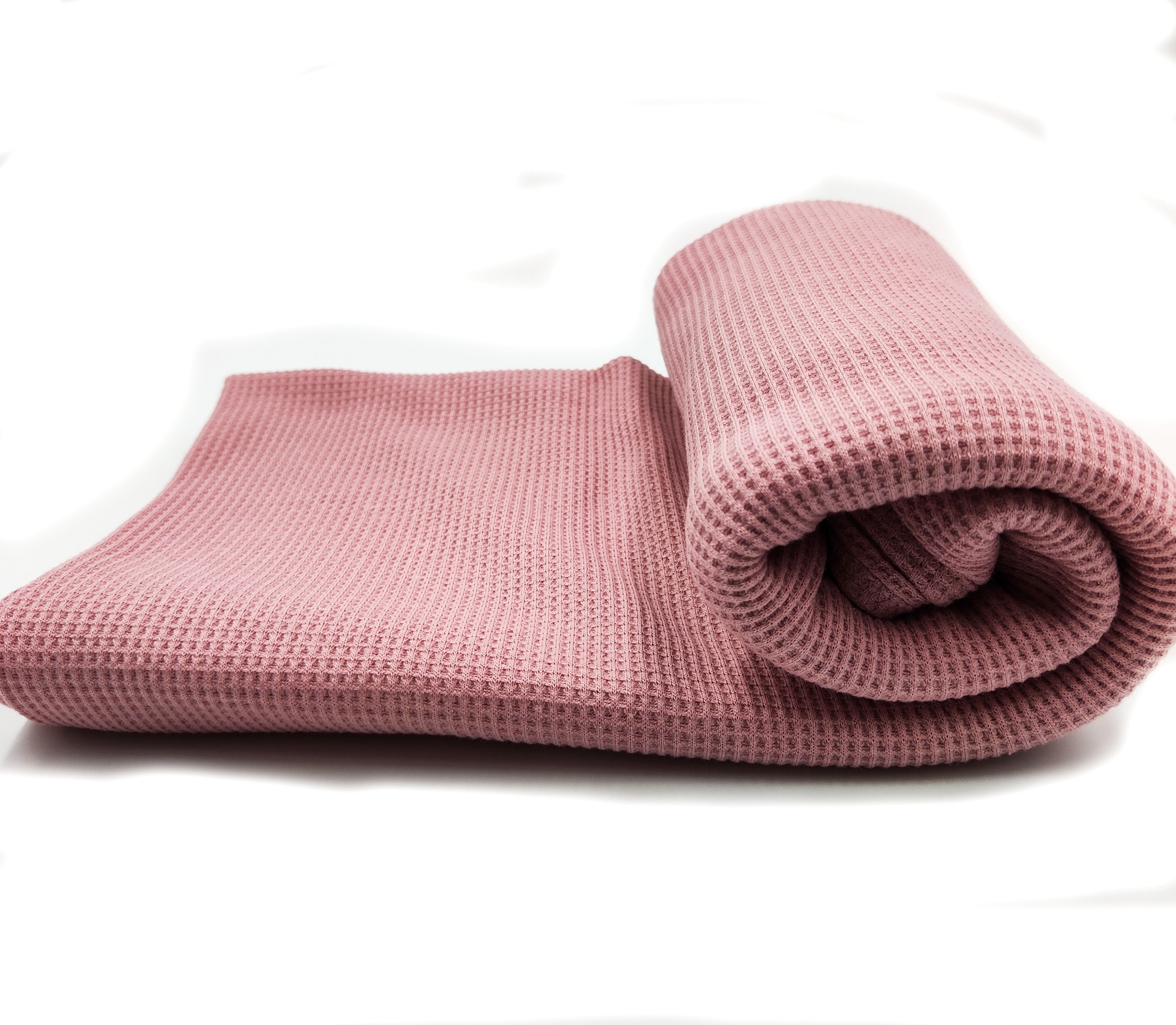 ---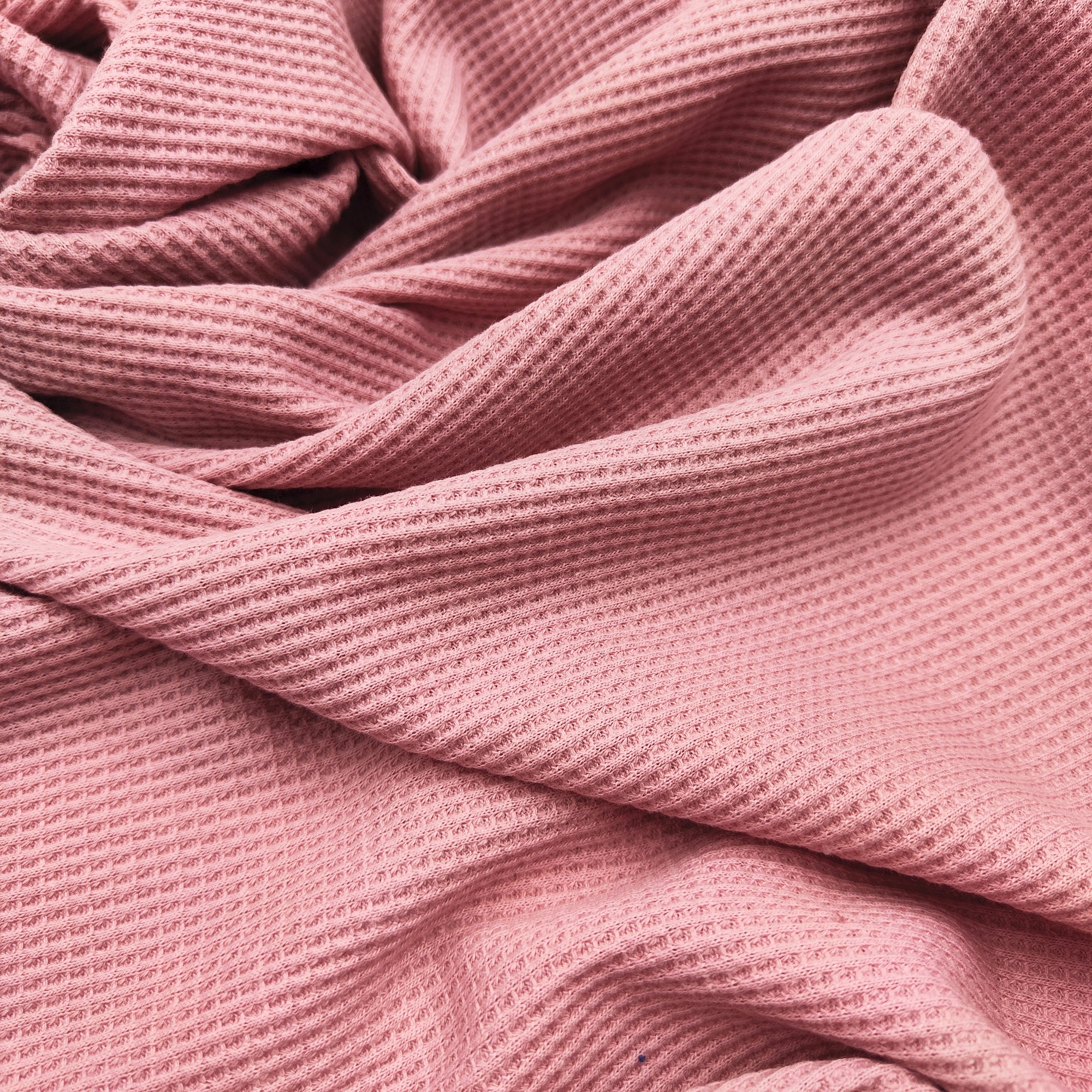 FABRIC COLOR CARD & HAND-FEEL SAMPLE

---

Do you curious about quality or physical colors of our fabaric?

Macaloo is offering free color card and sample fabric. If you are agent, and don't want to show the name of our company,
please let me know in advance, we will personalized custom color cards for your own brand.